The Finance Department at Watertown Ford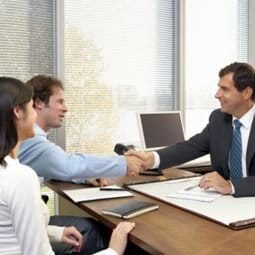 So, you're through with the toughest part of the vehicle buying process (finding the vehicle you want), and now you're on to the finance side of things. Does just the word finance bring chills to your spine? Fear not, Canby, Webster and Clear Lake drivers, the Watertown Ford finance team is ready to help! Our team of in-house finance experts will work with Watertown drivers to find a cash payment that fits within your unique needs. Here at Watertown Ford, our finance team is well connected to a vast lending network that helps to ensure that Canby, Webster and Clear Lake drivers can land a fair finance deal.
Financing Solutions Made Easy with Watertown Ford
Do you want to lease your new Ford? This option lets you trade your crossover, SUV or truck after a few years for a brand-new one, and often means a lower monthly payment while buying means you see the loan through to the end until it is paid off. The result of buying a new or used vehicle is that you own it outright, and that's something that our Canby, Webster and Clear Lake drivers can appreciate.
Find out just how easy financing your next car can be with the help of Watertown Ford

While financing a car can be a trying endeavor at other dealerships around Canby, Webster and Clear Lake these days, you'll find it refreshingly simple here at Watertown Ford. Feel free to fill out our online credit application to save some time, or drop by our dealership to ask our team any questions you might have.